---
OPS Radio is a news and music show hosted by Smokey Devil and Trey Helten. The show features surreal and often satirical humor, at points, anti-humor and cringe comedy, Downtown Eastside musicians, and bizarre Theatre of the Absurd sketches.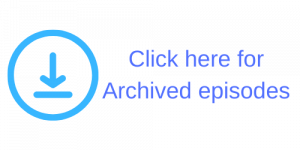 Produced by Eris Nyx, the show features a wide range of performers, including regular co-host and producer Morgan Davis, and guests such as Ken Foster, Jeremy Kalicum, celebrity sound-alikes, impressionists, the 100 Block Rock Spotlight Feature, and amateur actors found in the community.
With no funding, no moral compass, and no idea what they're doing, the producers of the show have described it as "the worst version of radio".
Special thanks to our community partners:
-Overdose Prevention Society
-The Coalition of Peers Dismantling the Drug War
-The Black Lab Artist Society
-Incidental Press
---
Read more
---