---
Neurodiversity Now is a weekly 30-minute broadcast hosted by individuals who are neurodiverse. The show discusses topics such as inclusion, terminology, anti-bullying, advocacy, employment, higher-education, and more - all with the goal of creating a more inclusive, diverse, and prosperous future.  With Nicole Provost.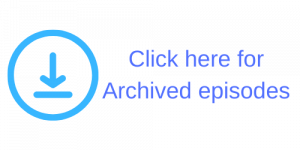 /ˌn(y)o͝orōdəˈvərsədē,ˌn(y)o͝orōˌdīˈvərsədē/
the range of differences in individual brain function and behavioural traits, regarded as part of normal variation in the human population (used

especially in the context of autistic spectrum disorders).
---
Read more
---