---
Scheduled on
| | | | |
| --- | --- | --- | --- |
| | | | |
| Tuesday | 09:00 | | 10:30 |
| Sunday | 14:30 | | 16:00 |
Tune in every Sunday from 2:30 to 4 pm for the finest in traditional and contemporary bluegrass; old time music and real country on Coop Radio's 'In the Pines'.
To see older shows, click on UP NEXT
Several programmers each possessing unique tastes and passionate opinions present a compelling mix of vintage and contemporary recordings. From the early Opry days through the 'dim lights, thick smoke, and loud, loud music' of honkytonk, western swing, alt country (whatever that is); and then we throw in all manner of bluegrass and old time music  and you're right where we want you ... In The Pines!
The show usually includes a weekly calendar of related LIVE events: local, regional and global, often with musical previews and some very good surprises featuring Canadian and local musicians.
There is a weekly rotation that usually goes like this:
1st Sunday –
Kathleen Nisbet
2nd Sunday –
Paul Norton & Sue Malcolm
3rd Sunday –
Rob McGregor
4th Sunday –
Jim Burnett - AKA The Stern Old Bachelor
5th Sunday –
A Surprise!
Tune in each and every week to see what's happening.   Like us on 
Facebook
. What's not to like?  And check out our videos!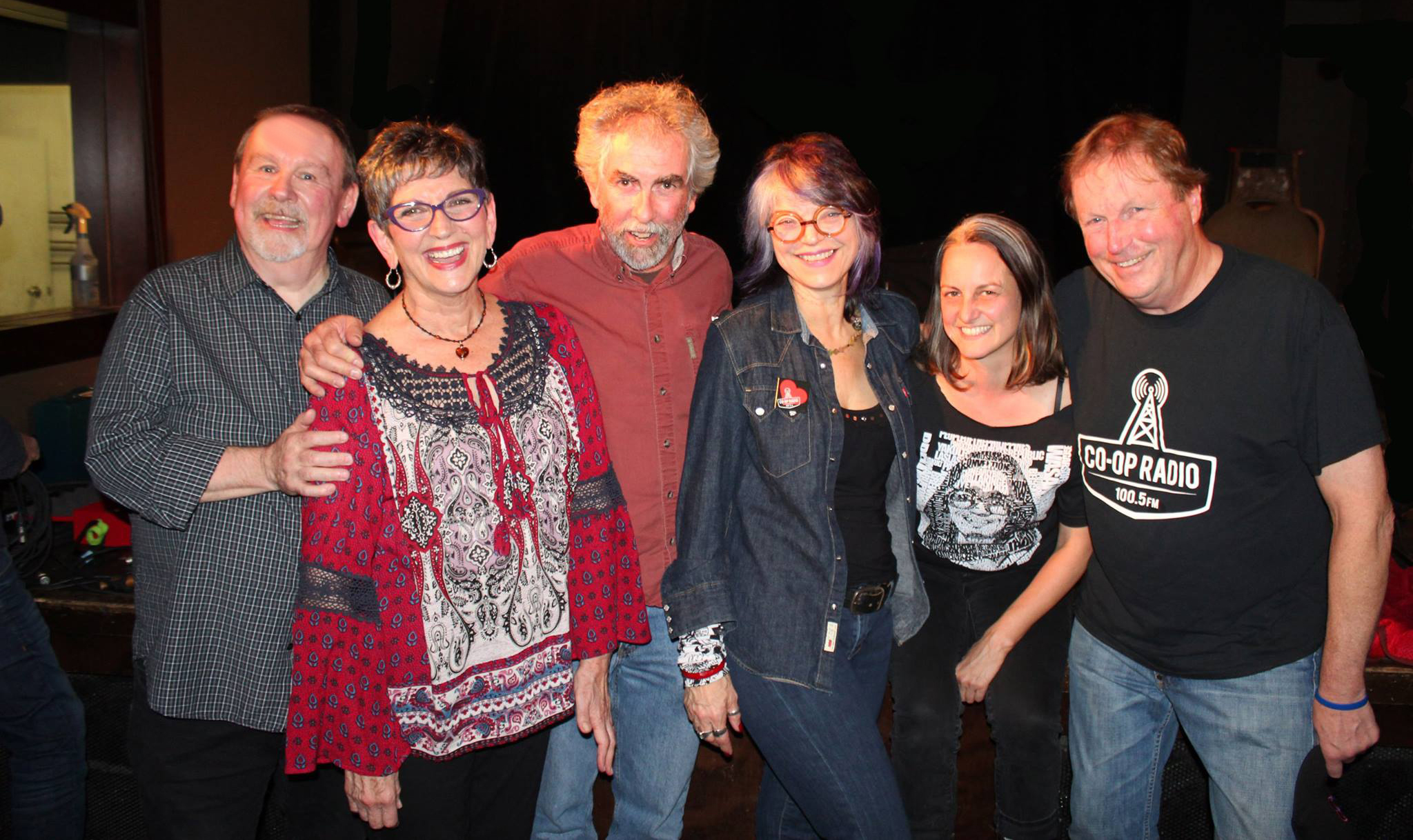 Left to Right: Paul, Sue, Rob, Gwendolyn, Kathleen and Jim.
---
Read more
---