---
Jane joined Co-op Radio as station engineer in the 1980s, following a stint in Africa where she contributed to the development of community radio in Mozambique.
Jane's work was invaluable to the station during those early years on Carrall Street, as she was able to work on our transmitter in addition to keeping the studio and control room running smoothly.
In the summer of 1986, Jane played an integral part in putting together AMARC 2, a major conference of community radio stations from around the world.  She built a remote station at Britannia Community Centre, where the conference took place.  She also helped to set up a satellite link between Coop Radio and a community station in Montreal, which was a very sophisticated procedure for the time.
Jane was much appreciated by fellow staff members and programmers as someone who understood the community and collective spirit of Co-op Radio.  She was a pleasure to work with and always ready to help.
She moved to Whitehorse in 1986 with her spouse Gisela Sartori and their son Yoshi was born three years later. She worked as an engineer for CBC Yukon and various commercial stations in Alaska. She also worked at the Yukon Human Rights Commission.
In her later years, she lived in Burnaby and on Gabriola Island, studying Sociology and Criminology at SFU, then Creative Writing at Douglas College.
She moved back full-time to the Yukon a couple of years ago and had just been admitted to a BFA programme in Creative Writing at UBC, a new venture she was greatly looking forward to.
Jane Whittington died August 10, 2021.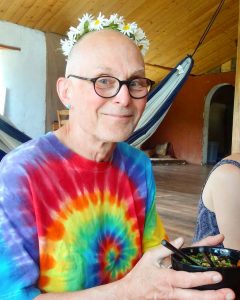 ---